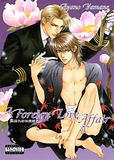 Ikoku Irokoi Romantan
(Japanese: 異国色恋浪漫譚, English:
A Foreign Love Affair
) is a yaoi manga series created by
Yamane Ayano
(Japanese: やまね あやの or 山根 綾乃). First published in Japan in 2003 and scanlated by
Nakama
, it was later licensed by
801 Media
. The official English translation was released in North America in 2008.
From the back cover of the book:
" Ahh... there's nothing so relaxing as a luxury cruise to the islands of Sicily. Fair weather, Italian hospitality, and the beauty if the Mediterranean Sea combine to make a dream vacation for any foreigner lucky enough to book a cabin. But peace and tranquility are shattered when Ranmaru Ohmi is on board. "
Characters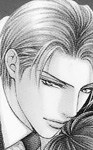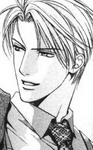 Alberto (Al) Valentino
, voiced by
Junichi Suwabe
Al (アルベルト・ヴァレンティアノ) is an Italian captain on a cruise ship. He's addicted to all things japanese ("Japanese cluture is the most romantic of the orient"), speaks Japanese, had been to Japan 36 times and even arranged his house in Japanese fashion. According to Ayano Yamane, his mother is English, so that's why he has that blond hair and eye color. Al is also fluent in English language. His mother never appears in the manga, but we have a glimps of his very eccentric father, who's also Japan-obsessed.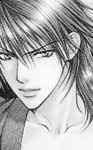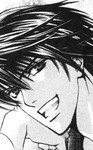 Ranmaru Ohmi
, voiced by
Kentarou Itou
Ranmaru (近江鸞丸) is native Japanese and a yakuza clan heir. At the beginning of the series he married Kaoru, also the daughter of yakuza. The marriage is just for the appearances, that is why Ranmaru got drunk at the wedding night and eventually spent night with Al. Ranmaru is a bit naive, but boisterous, loud and irritable. He argues a lot (especially with Kaoru) and constantly wears a kimono, which attracts some undesirable attention to him.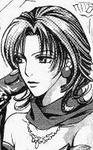 Kaoru Ohmi
, voiced by
Tomoko Kawakami
Kaoru (近江薫) is a beautiful woman, several years older than Ranmaru. She was born in rival yakuza clan, but after the death of her father had to unite with Ranmaru. She dreams about parties, romance, handsome men and Italian vine. She was the one who desired a cruise on the first place. Despite her grumpy character and independent appearance, she actually cares about Ranmaru. They resemble brother and sister.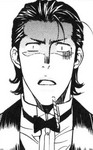 Ryuji Gondoh
, voiced by
Ryotaro Okiayu
Gondoh (権藤龍司) is rude and arrogant businessman and yakuza member, who has a crush on Kaoru. He's also one of the favourite chatacters of Ayano Yamane, voiced by Ryotaro Okiayu in drama CDs and anime adaptation. According to Ayano Yamane, "Okiayu-san's very voice is like a pheromone" and it hit her image perfectly.
Links