Back to Top
Greetings! Welcome to
Hokori!
("Pride"), the
TFL
-approved fanlisting dedicated to the famous Japanese actor
Toshiro Mifune
(三船敏郎), best known for his works in Akira Kurosawa's films, such as
Rashomon
(1950),
Seven Samurai
(1954) and
Yojimbo
(1961).
If you're a fan of this charismatic person and the amazingly talented actor, please, join us! If you want to update your fanlisting information, please use update form instead.
4
members
from 4 countries
Last updated: 31st August 2021
Pending members: 0
Newest members: Anais
Script used: Enthusiast
The actor
Toshiro Mifune
was born in China in a Japanese family. His father owned a photo studio. Toshiro grew up in Dalian, a Chinese city, where his family moved in 1925. At first Mifune worked in his father's studio, then joined Japanese army and moved to Japan. In 1946 Mifune was demobilized and came to Tokyo. He joined
Toho
company as an operator's assistant.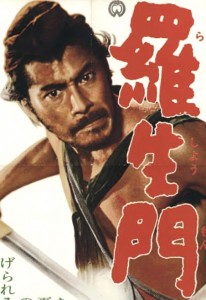 In 1947 Mifune debuted as an actor in Shin Baka Jidai ("Time for the new fools") directed by Senkichi Taniguchi. During the filming of Taniguchi's next film Ginrei no hate (1947) Toshiro Mifune met Akira Kurosawa. He got a leading role in 1948 Kurosawa's film Drunken Angel. Since then their long-term cooperation began. International fame came to of them after Rashomon (1950), where Mifune played a role of robber Tajoumaru. The last joint work of Kurosawa and Mifune was the drama Red Beard (1965).
Accroding to
toshiromifune.org
, Kurosawa later wrote of Mifune in his autobiography:
"Mifune had a kind of talent I had never encountered before in the Japanese film world. It was, above all, the speed with which he expressed himself that was astounding. The ordinary Japanese actor might need ten feet of film to get across an impression; Mifune needed only three."
Toshiro Mifune starred in other directors' films as well. In particular, he performed the legendary swordsman Miyamoto Musashi in Samurai trilogy directed by Ishiro Honda (Miyamoto Musashi, Zoku Miyamoto Musashi and Miyamoto Musashi Kanketsuhen). Since the early 1960s Mifune acted in European and American films, most notably Red Sun (1971), 1941 directed by Steven Spielberg (1979) and Shogun (1980) miniseries.
Gallery
The gallery of screencaps:
here
.
About this website
Know nothing about fanlistings? A fanlisting is simply an online list of fans of a subject, such as a TV show, actor, or musician, that is created by an individual and open for fans from around the world to join. There are no costs, and the only requirements to join a fanlisting are your name and country.
To link back to a fanlisting you've joined, you can use small images called fanlisting "codes", or buttons. Like pins and badges that you would wear on your clothes, codes/buttons are a way to show your love or support for something or that you are a member of a certain group, in this case, the fanlisting. They are placed on your own personal website and are linked back to the fanlisting so that other people may see the code and know that you are a fan.
If you'd like to know more, please visit thefanlistings.org.
Our affiliates
No affiliates yet.
If you'd like to be listed here, please contact me. I'll gladly affiliate with any related fanlisting.
Discaimer and credits
The fanlisting exists for nonprofit entertainment purposes only. Everything belongs to its respective owners, no copyright infringement intended.
Hokori!
is a part of
sleety.org
and
TFL
, layout version 2.0. Graphics were done by me (deerstop) with Adobe Photoshop CS5 and coding with Notepad2. Fonts used: VAG Rounded, Yu Gothic Light, Vectora LH 45 Light.
Fight Spam!
If you wish to contact me, please use this form.
Rules & codes
Please read these before joining:
You must like the series. What are you doing here otherwise? ;)
You have to input a valid e-mail address and country.
Please, use sane name/nickname when filling the form. Having too much numbers or symbols in your nickname is not appreciated. I will change your name if necessary.
A website is not required, but if you do have a website and you want it to be listed on the site, please pick a code and link back to //fan.sleety.org/toshiromifune/
Please do not direct link codes or images.
You can choose one of the following codes. Willing to donate some of yours? Then e-mail me: .
50x50







75x50





88x31:

100x50:




Join
If you want to update the fanlisting information please use
this other form
.
Please use the form below for joining the fanlisting. Please hit the submit button only once. Your entry is fed instantly into the database, and your email address is checked for duplicates. Passwords are encrypted into the database and will not be seen by anyone else other than you. If left blank, a password will be generated for you.
If you encounter problems, please feel free to .
The fields with asterisks (*) are required fields.